The Halal Awards Ceremony is an event where we will be awarding top three halal business in the US based on innovation, impact and effectiveness. This is a great opportunity for your brand to be highlighted and offer exposure to who is who in the halal industry in the US and around the world. Here are the four different awards we are offering:
Best Halal Product
Best Halal Service
Best Innovative Halal Solution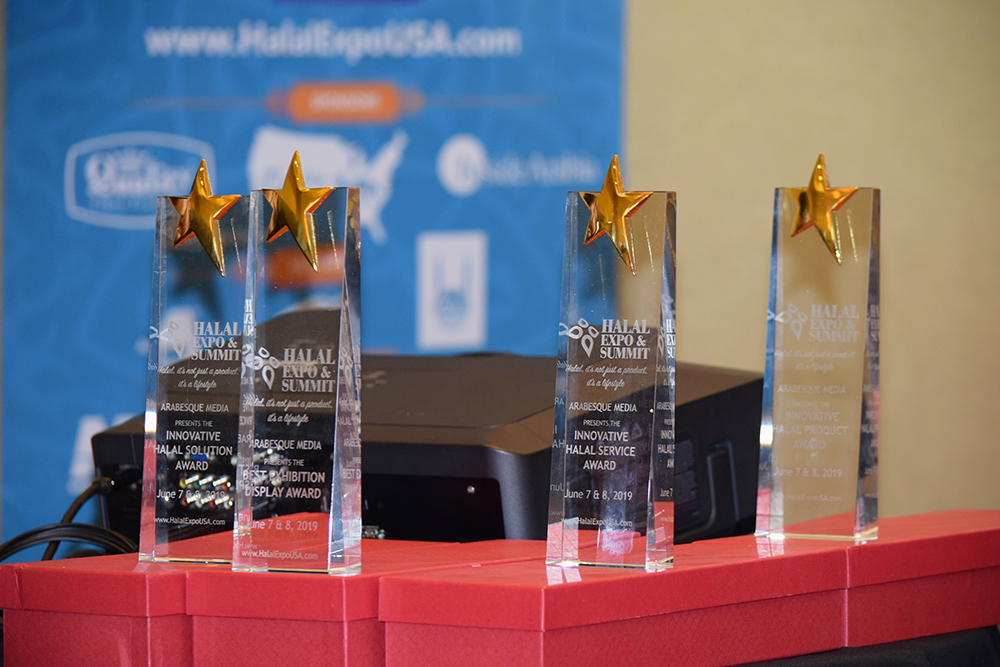 Your company has the opportunity to shine at the Halal Awards Ceremony by sponsiring this event. The package below will illustrate how your company will benifit by becoming the Halal Awards Ceremony spnsor. 
HALAL AWARDS CEREMONY
SPONSORSHIP
First award presenter

Logo on reception area and all marketing materials

Play company video during Award Ceremony

Stage recognitions during Ceremony 

Large booth at Expo area

10 Executive Passes